Ayden knows it's time to remember what really happened four years ago, so he can help save his sister. With the help of Lyric, he faces his past head on.
But dealing with the truth is difficult.
My Review:
Ayden with the help of Lyric is going to try out a experimental hypnosis treatment that could really make a difference in his sisters missing case. As pasts are reveals
Just wow, such a great ending. I loved that for a short book it really packs in a lot to keep the readers entertained. I loved watching most of Ayden's fears slowly but surely fade with the help Lyric. That also includes his relationship with Lyric getting past that step to being close to truly be with her. This was a such a great series and trust me when I say that it will have a way with messing with the readers emotions.
This was a great conclusion to this series and now I look forward to seeing more from other characters that appeared in this book in Forget me Not and Iridescent when they come out.
♥ READ THE SERIES ♥
Book 1 - Unraveling You
Book 2 - Raveling You
Book 3 - Awakening You
Book 4 - Inspiring You :
AMAZON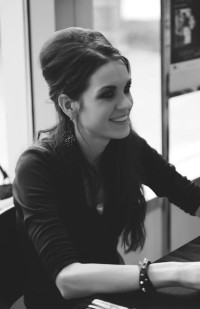 Jessica Sorensen is a New York Times and USA Today bestselling author from the snowy mountains of Wyoming. When she's not writing, she spends her time reading and hanging out with her family.