Eleanor by Jason Gurley
Genre: Magical Realism, Fantasy, Fiction, Family, Paranormal
Pages: 384
When a terrible accident claims the life of Eleanor's twin, her family is left in tatters, and her reality begins to unravel, dropping her in and out of unfamiliar worlds. When she returns to her own time and place, hours and days have flown by without her. One fateful day, Eleanor leaps from a cliff and vanishes. In a strange in-between place, she meets a mysterious stranger who understands the weight of her family history: Eleanor's twin wasn't the only tragic loss. And unless Eleanor can master her strange new abilities, she may not be the last.
After the death of her twin Eleanor's life things went down hill with her mother drinking herself to the point of passing out, her father left and she really doesn't have much going for her. Its when she finds herself fizzing out missing days and time is becoming meaningless.
Its the best way I can describe this complicated book. Getting ahold of this book was me branching out of my comfort zone. For the most part while reading this book there was a lot of moment were I can confused af that I kept going just to figure out what was going on. Then I'm questioning if what was going on was real or not sure. There was so much going on, personally for me it was too much and overwhelming at times because I had a hard time following what was going on. There was plenty going on with a bunch of different character perspectives and different timelines that was introduced. At the end of the it all it was a pretty good book, and definitely worth a reread so that I can understand the book more.
** I received this book from Blogging For Books for an honest review **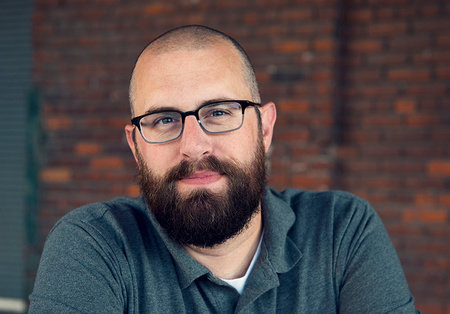 JASON GURLEY
is the author of
Greatfall
,
The Man Who Ended the World
, and the fiction collection
Deep Breath Hold Tight
, among other works. His stories have appeared in the anthologies
Loosed Upon the World
and
Help Fund My Robot Army!!!
He was raised in Alaska and Texas, and now lives and writes in Portland, Oregon.