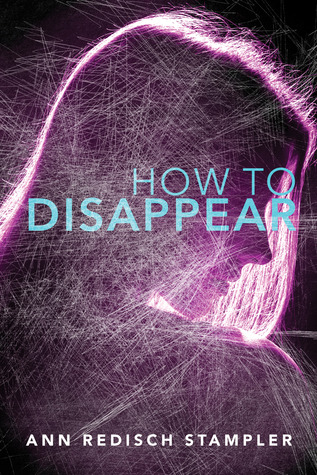 How to Disappear by Ann Redisch Stampler
Genre: Thriller, Young Adult, New Adult, Mystery, Contemporary,
Published:

June 14th 2016 by Simon Pulse
Pages: 416
This electric cross-country thriller follows the game of cat and mouse between a girl on the run from a murder she witnessed—or committed?—and the boy who's sent to kill her.
Nicolette Holland is the girl everyone likes. Up for adventure. Loyal to a fault. And she's pretty sure she can get away with anything...until a young woman is brutally murdered in the woods near Nicolette's house. Which is why she has to disappear.
Jack Manx has always been the stand-up guy with the killer last name. But straight A's and athletic trophies can't make people forget that his father was a hit man and his brother is doing time for armed assault. Just when Jack is about to graduate from his Las Vegas high school and head east for college, his brother pulls him into the family business with inescapable instructions: find this ruthless Nicolette Holland and get rid of her. Or else Jack and everyone he loves will pay the price.
As Nicolette and Jack race to outsmart each other, tensions—and attractions—run high. Told in alternating voices, this tightly plotted mystery and tense love story challenges our assumptions about right and wrong, guilt and innocence, truth and lies.
Nicolette stumbled on a murder and did the only thing she thought she could do - disappear. Now shes on the run and got a tail on her. Jack is a pretty decent guy, but its not like he can totally ignore the fact that his father is a notorious hitman and now his brother is leaving him in a situation he can't refuse. Either he finishes off Nicolette or his mother will be harmed. Its not the life he would've chosen but now he has no choice.
I really enjoyed this book it was mysterious and fun. I loved with each reveal I was finding my self sucked deeper into this book wondering what was going to happen next. I loved the connection between the two and how dangerous that can make the whole situation they are in. I thought it was interesting getting to know Nicolette's background as well as Jack. It was hard not to feel bag for the guy and wonder how everything was going to play out. Overall a really great story I really enjoyed it.