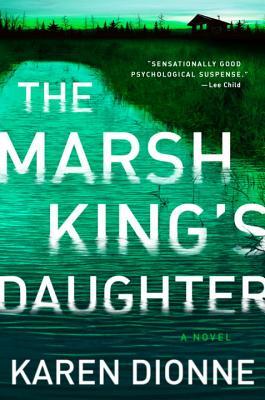 The Marsh King's Daughter by Karen Dionne
Genre: Thriller, Fiction, Mystery, Suspense
Pages: 320
Published
: June 13th 2017 by G.P. Putnam's Sons
The suspense thriller of the year - The Marsh King's Daughter will captivate you from the start and chill you to the bone.

'I was born two years into my mother's captivity. She was three weeks shy of seventeen. If I had known then what I do now, things would have been a lot different. I wouldn't have adored my father.'

When notorious child abductor - known as the Marsh King - escapes from a maximum security prison, Helena immediately suspects that she and her two young daughters are in danger.

No one, not even her husband, knows the truth about Helena's past: they don't know that she was born into captivity, that she had no contact with the outside world before the age of twelve - or that her father raised her to be a killer.

And they don't know that the Marsh King can survive and hunt in the wilderness better than anyone... except, perhaps his own daughter.

Packed with gripping suspense and powerful storytelling, The Marsh King's Daughter is a one-more-page, read-in-one-sitting thriller that you'll remember for ever.
This isn't the type of book that I would normally read and I come to realize it was different and intriguing. The more revealed about Helena past and present that came to light I knew i just had to know more about this character and I really did love getting the back and forth of past and present. After reading the description about this book I was expecting Helena to hate her father after knowing about him and everything she possibly when through. What I wasn't expecting was a women who still did have some care about her father even knowing what he had done. It was so interesting seeing her point of view when it came to her childhood because it did seem good then there was the parts where it was obvious that things were getting bad, the manipulation and abuse that was going on. For the most part she was a daddy's girl until she was the one who eventually was the reason he was behind bars. As for the way it came into the end, wow I loved it the suspense of what was going to happen in the ending and what actually happy was great, i loved it kept me on my toes. Overall this book might not be for everyone but I personally found it fascinating.