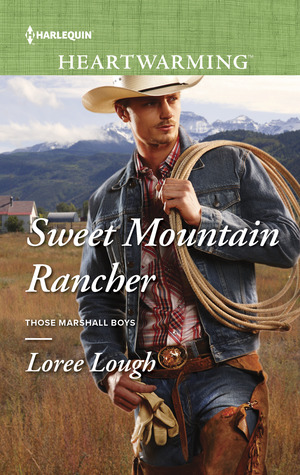 Sweet Mountain Rancher by Loree Lough
Genre: Contemporary, Romance
Pages: 385
Published: September 1st, 2015
Synopsis:
He can say no to everyone but her ...

Nate Marshall used to be a yes-man... until being so agreeable cost him dearly. But Eden Quinn has a way of getting him to reconsider his "just say no" policy. Which is how a bunch of troubled teens end up at his ranch for the weekend. Nate can't help but be attracted to the woman who keeps them in line.
This cowboy knows Eden's no damsel in distress, yet hers isn't a one-woman job. If she must do everything on her own, how can he help her... let alone get her to fall for him?
Heres what I thought:
I really enjoyed this sweet and heartwarming book. I liked Eden's character is definitely is a fiercely independent women who would rather sell her possessions the take handouts from anyone. But shes a women who if she had to would suck up her pride if she had to, to help the boys in her care. I loved that she was caring enough to take in the boys she has and help them be better then what they were brought up. I liked the relationship between Nate and Eden even if she sometimes made things difficult. Overally this was a good book with a great storyline. Its one of those types of books that are easy to escape into.