Anna
and the
French Kiss by Stephanie Parkins
Genre
: Young Adult, Contemporary, Romance, Realistic Fiction, Chick Lit
Goodreads
:
Click
Pages
: 372
Purchase Links
:
Amazon
Published August 4th 2011 by Speak
Can Anna find love in the City of Light?
Anna is happy in Atlanta. She has a loyal best friend and a crush on her coworker at the movie theater, who is just starting to return her affection. So she's not too pleased when her father decides to send her to a boarding school in Paris for her senior year. But despite not speaking a word of French, Anna meets some cool new friends, including the handsome Étienne St. Clair, who quickly becomes her best friend. Unfortunately, he's taken--and Anna might be too. Will a year of romantic near misses end with the French kiss she's been waiting for?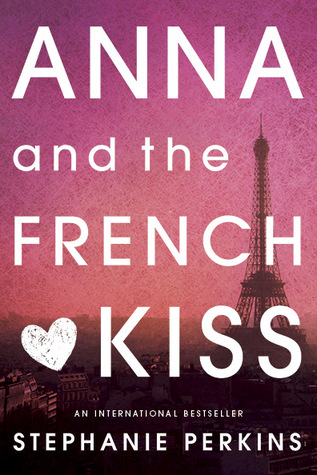 I've been on and off about whether or not to read it and I've been hearing so much about it that I decided to finally give this book a try. It was sweet and I enjoyed the characters. The

story line

was entertaining. It was a bit too long for my taste but it was fine. I loved watching the romance and overall I really enjoyed this book. Just as a warning for those of you who want to take a chance at this book this'll be one of those type of books that suck you in and won't let you go till the end.