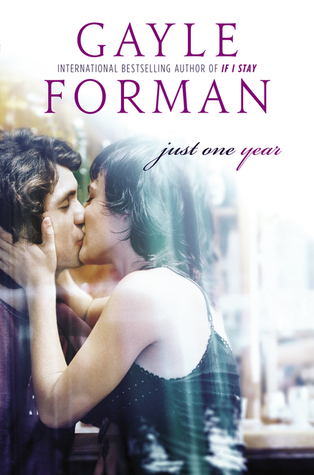 Just One Year by Gayle Forman
Genre
: Young Adult, New Adult, Contemporary, Romance, Realistic Fiction, Travel
Pages
: 336
Goodreads
:
Click
Just One Day. Just One Year. Just One Read.

Before you find out how their story ends, remember how it began....
When he opens his eyes, Willem doesn't know where in the world he is—Prague or Dubrovnik or back in Amsterdam. All he knows is that he is once again alone, and that he needs to find a girl named Lulu. They shared one magical day in Paris, and something about that day—that girl—makes Willem wonder if they aren't fated to be together. He travels all over the world, from Mexico to India, hoping to reconnect with her. But as months go by and Lulu remains elusive, Willem starts to question if the hand of fate is as strong as he'd thought. . . .
The romantic, emotional companion to
Just One Day
, this is a story of the choices we make and the accidents that happen—and the happiness we can find when the two intersect.
My Thoughts:
There's a difference between losing something you knew you had and losing something you discovered you had. One is a disappointment. The other is truly a loss. I didn't realized that before. I realize it now."
Such an amazing book. I loved that it went back in time to fill in for what was going on with Willems point of view. I loved seeing his journey to not only find Lulu but to learn more about himself as well as getting to know more about his family. What I liked about this book was that a bit of each county his visited language was shown in the language, I mean from what I seen of most books its like everyone speaks english rather than a bit of their native country language. The readers get to see a bit of the languages from the countries he visits, I ended up learning a couple things from the different languages.
Sometimes fate or life or whatever you want to call it, leaves a door a little open and you walk through it. But sometimes it locks the door and you have to find the key, or pick the lock, or show ou the door, and you have to build it yourself."