It's been a while since I did a anticipated reads for the month and decided to pick it up again. Maybe it'll even help you with your summer TBR list. If you are interested in reading any of these or have your own Summer / June TBR list be sure to let me know. I'm curious to see what you got.
I see London, I see France. Leela and her best friend has their summer mapped out traveling to Europe for a couple of weeks. Little did they expect for her BFF's cheating ex boyfriend to show and show up with his hott friend. This book screams summer and I can't wait till it comes out. For those of us who cannot go father then our own home state like me, I enjoy living through the characters that I read that are able to travel. So this book sounds like the perfect summer read.
If you want to see more about the book check it out on Goodreads
Here
. But this book sounds perfect for the summer and I'll be impatiently waiting for this book to arrive on July 11th.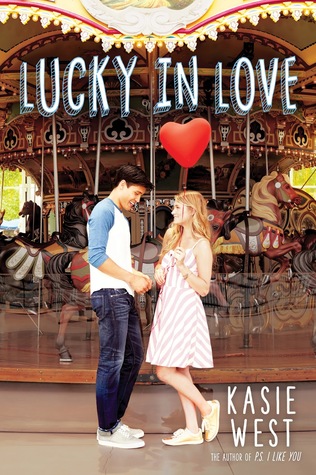 Lucky in love by Kasie West comes out on July 25. If your interested put it on your Goodreads tbr
Click Here
. I previously read the book P.S. I Love You by this author so this book peaked my interest. If I enjoyed that book by this author I might like this book. Probably not good reasoning but I'm sticking to it. I don't know if your like me but I loved a good contemporary for the summer. From what I hear its about a girl who decides to be a lottery ticket and surprise surprise shes wins!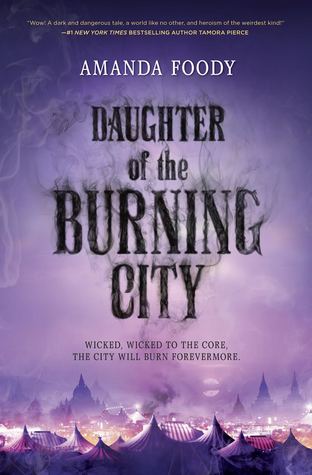 I'm terrible at descriptions and there was a long synopsis which i'll have a hard time describing so read the Goodreads synopsis
HERE
. All I focused on the fact that it has to do with a carnival / festival which scream summer to me. Then I was in the genre section I saw the keywords Bisexual and LGBTQ+ someone in there and there is not enough representations out there for the LGBTQ+ community so I would love to check it out. Now that I'm thinking about it I'm curious to know it its a an own voices type of novel where the author might be along the lines of that. The release date for this book would be the 25 of this month.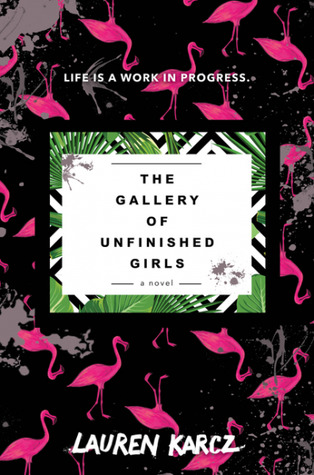 Honestly I don't care what this book is about but I still want to pick it up. Okay that sounded terrible. What I do know about this book is that it has a Puerto Rican character and I'm all for that, I'm Puerto Rican myself and I would personally would love to see more Latina characters come to the forefront as the leading lady. Besides this I've only come across 3 other books with Latina main characters and that is not enough.
As for what the book is about Mercedes created an award winning piece and is on a creative block. On top of that shes in love with her best friend and her grand mother is in a coma so things are looking down. Then when a piano appears on her front lawn and a new and interesting neighbor comes along inspiration seems to hit.
If you want to know further about the book check out the
Goodreads
page but this book will defiantly be on my TBR list for this month and it releases on the 25th .
The last book I can think of that really stood out to me was this book This is How it Happened by Paula Stokes. Genevieve woke up from a coma caused by an accident that left her injure and her YouTube famous boyfriend dead. Meanwhile the driver, Brad, seems to be getting the blunt end of a social media led mob. This story is trying to find out what really happened and Genevieve really if what happen was really her fault. So I'm pretty curious on how this book turns out. If your interested don't forget to put this on your Goodreads TBR List
Click Here
. This book releases on the 11th.
These are just a couple of books that I've come across and will be sure to update this list. Until then this is what I am looking forward to reading this month / summer.
These are two last minutes additions that I came across. I think there will be more addition as the month goes on but its good to know whats out there. Wesley James Ruined my Life by Jennifer Honeybourn comes out on July 18th. Here's the
goodreads link
for this book. Honestly I didn't even check out the synopsis before I started to add this book on the list. It was a cover pick, plus it looks like it screams summer. Plus that title of it seems to leave the impression that it might be a comedy, obviously a contemporary and if its like most YA books its a summer romance maybe type of book.(Don't hold that on me.) So I just checked what the book and I'm actually pretty excited about this book now. So Quinns summer seems to be going down hill and is made even worse when a former BFF Wesley James works with her. Now shes on a mission to get him fired but its sounds easier then it actually is. I'm a bit confused though how this cover suits the book though now since they are both working in a medieval style restaurant but they look like they are in a food truck... all well maybe something in the book might clarify that.
The next book is called All the Ways the World could End and again its another cover pick. Soon as I saw it no questioned asked I put it on my Goodreads TBR list. Click this link to check out the book on
Goodreads
. So its about Lenny dealing with her best friend moving away and her father having cancer in the only way she knows how, by thinking of even worse things. (Oh goodness this sounds like something I'd do) That's the only way I know how to describe the book with the limited synopsis that I've seen and I'm hooked. Can't wait to see whats in store for this character and how the book will turn out.
Tell me what are you interested in reading in this summer / month. Is there any book that are on this list or not that you are looking forward to that's releasing this month? Leave your comments below I'm interesting in knowing what you have to say.