It's February and its the month of love, or just a reminder how single I am. To distract myself I'll just curl up with a few books, buy myself a box of Twizzlers and call it a day. Since its February I wanted to let you share with you a couple of my most anticipated reads. Yes, I know its a bit of a delayed post but better late then never. At the bottom please comment below what books are you looking forward to reading.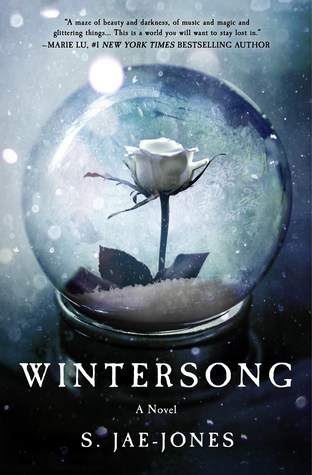 February 7th 2017 by Thomas Dunne
Release Date : February 14th
The Last of August is second book to A Study in Charlotte in the Charlotte series (I think). Can't talk much about it being that its the second book so if you are first hearing it from me then just know that its a Sherlock retelling, gender bend sort of thing going on. The first book it was my first encounter with a Sherlock inspired book and I LOVED it! After reading it I looked up every kind of Sherlock retelling I could find. So I can't wait to see whats in store for this book!
Whats awesome is that I found out that the Author will be coming around for a tour and will be in NYC on Valentine's day and I'm thinking about going to the signing to see her.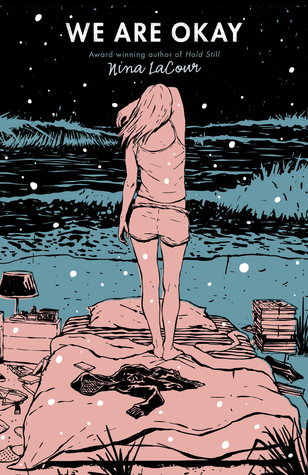 February 14th 2017
I'm not so clear what this book is about but the cover is stunning and I keep hearing people rave about this book. From what I understand a tragedy strike a girl named Marian disappears and when she decides to reappear to talk to her bestie about it this is book is about the secrets shes holding. Its also LGBT book and I haven't read enough books with LGBT so overall I'm curious whats in store for this book.
Release Date: February 14th
I had come across this odd graphic novel a couple of months back and ended up reading it in one sitting, it was so weird and interesting, and I'm intrigued to see whats in store for this Second volume of Blood Stain. If you are looking for a new graphic novel to check out I'd recommend you check out this first book to it.
From what I got out of the first book Elly is looking for a job and come across a message board with a cryptic job offer. The dude is know for being sketchy and Elly is desperate and ends up running random jobs for the dude as a test to see if she really wants the job with a load of benefits that Elly can really use. (Sounds like I'm describing it terribly, but it really is pretty good)
See the thing is I'm getting some sort of freak, Dr. Frankenstein, mad scientist vibes. It's not something I've come across which is why this book has me intrigued.
February 21st 2017
Its Romeo and Juliet with a twist. So if you are looking for diversity is a book then you might want to get your hands on this book. This year one of my bookish goals is to read more diversely and now that I'm thinking about it I've never came across a book with these kind of characters background. Ronit is a Israeli girl and Jamil a Palestinian boy and I'm looking to hear more about their culture and a great story. Also that cover is beautiful I love it!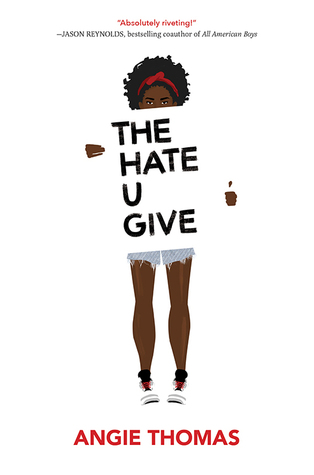 February 28th 2017
With how things are going on I need a bit of diversity in my life and from know what I know was that this book was inspired by the Black Lives Movement. This book sounds like something that needs to be read and I want to do that. So heres a bit of what this book is about : Starr witnesses the shooting of her unarmed bestfriend and from what sounds like she isn't one to stay quiet about it no matter how dangerous it maybe. Also from what I hear is that this book maybe a movie so you get a head start in checking the book out before the movie does. Sources say that the girl from Hunger Games Amandla Stenberg will be in it.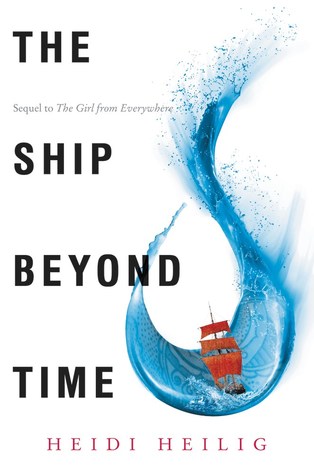 Release Date : February 28
And last but not least The Ship Beyond Time which is apparent again a second book to The Girl From Everywhere b y Heidi Heilig. I was very conflicted how I felt with the first book I thought it was pretty good but it was over hyped but since I read it I'm hoping that this book second book can impress me without looking at other peoples opinion first. I think the over hyped of the first book kind of ruined my experience. I'm still looking forward to checking this book out when it release and see whats in store for the characters.
So what books are you looking forward to this month? Is it one of the ones I've listed? If not what is the book? I'm always looking for a good recommendation.