Hello Lovely readers I am doing a giveaway,
It's been a great year and I decided it was time to treat you readers with a great book. The book that I'm giving away is Daughter of Deep Silence by Carrie Ryan. Its for US residents only, unfortunately international postage costs an arm and a leg and with the holidays money is a bit tight. So be sure to sign up it's only for 3 days and ends on Sunday evening.
a Rafflecopter giveaway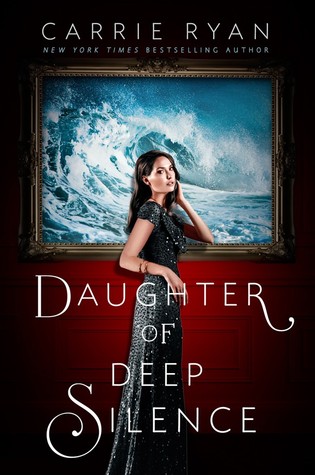 Daughter of Deep Silence
Genre
: Young Adult, Mystery, Contemporary, Thriller, Romance, Fiction,
Goodreads
:
Click
Synopsis:
I'm the daughter of murdered parents.
I'm the friend of a dead girl.
I'm the lover of my enemy.
And I will have my revenge.

In the wake of the devastating destruction of the luxury yachtPersephone, just three souls remain to tell its story—and two of them are lying. Only Frances Mace knows the terrifying truth, and she'll stop at nothing to avenge the murders of everyone she held dear. Even if it means taking down the boy she loves and possibly losing herself in the process.

Sharp and incisive, Daughter of Deep Silence by bestselling author Carrie Ryan is a deliciously smart revenge thriller that examines perceptions of identity, love, and the lengths to which one girl is willing to go when she thinks she has nothing to lose.