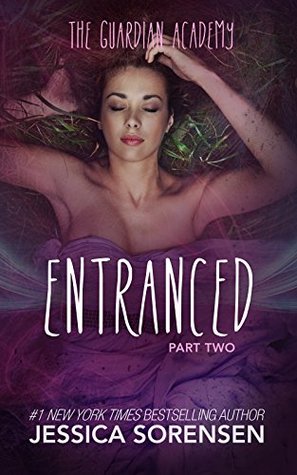 Entranced (Part two) by Jessica Sorensen
Goodreads:
Click
Purchase links:
Amazon | B&N |

Kobo |

iTunes
Review:
In the second book of the Entranced Alana is starting to work on looking into the mystery of that is her grandpa as well as other stuff I won't name in case you readers haven't read part 1. On top of that she is dealing with the fact that her family and friend is hiding something from her and needs to know what that is.
I liked this book but again it was way too short. I think it would be better appreciated if it was as a whole book rather then in short bursts. The ending was enough to make readers wanting to see what happens next. If I wasn't impatient I would wait for all the book to come out and then read it as a whole but getting each part of the book is good enough for me.
As for the content of the book I really enjoyed it, there was plenty of drama and mystery to keep the readers hooked from the very start. And that ending was enough to keep the readers wanting more. Like seriously I need the next book like right now.
Book 1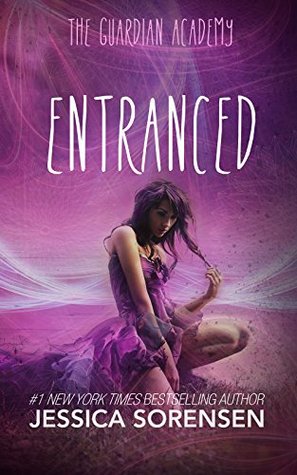 Entranced by Jessica Sorensen
Goodreads
:
Click
Pages: 79
Published October 19th 2015
Synopsis:
Alana Avery's life is far from normal. Most of her family are Keepers, warriors chosen to protect the human race, and for as long as she can remember, she has been training to become a Keeper herself. So when she's chosen to be a Guardian, investigators who solve paranormal crimes and murders, her life changes in an instant.
Alana has to attend Guardian Academy to train for her new role as a Guardian investigator. There, she meets Luca Gray, her new partner who happens to be a werewolf. Luca is smart, cocky, sexy, and drives Alana absolutely crazy.
Despite Alana's confliction with Luca, her training and new life seem to be going well. That is until her grandfather is murdered.
Alana is determined to track down who killed her grandfather, even if it means getting help from Luca. But as she digs deeper into the case, she discovers there might be more to her family and the academy than meets the eye.
(A spin-off novella series from the Fallen Star Series about Gemma and Alex's daughter, but the Guardian Academy Series can be read on its own.)
Review:
Well this book just jumped right into things there was never a slow or dull moment to this book. Overall a pretty great start of the book and I look forward to seeing part two. Thing is as much as I liked how short this novella was I wished it would just have the other books with it rather then getting a glimpse into what is going on and having to get the next book to see what happens next.